35MM: A MUSICAL EXHIBITION | The Other Palace
A picture is worth 1,000 words - what about a song?
In
35mm
, each photo creates a unique song from a moment frozen in time.
Award-winning compo
ser
Ryan Scott Oliver
's music is inspired by Broadway photographer Matthew Murphy's images in this thrilling new alternative-rock musical. Together, they weave a collection of remarkable stories told through song.
Featuring hit-songs such as
The Ballad of Sara Berry
and L
eave Luanne
, director
Adam Lenson
(
Whisper House, Songs for a New World
) reimagines this piece in a stunning new production .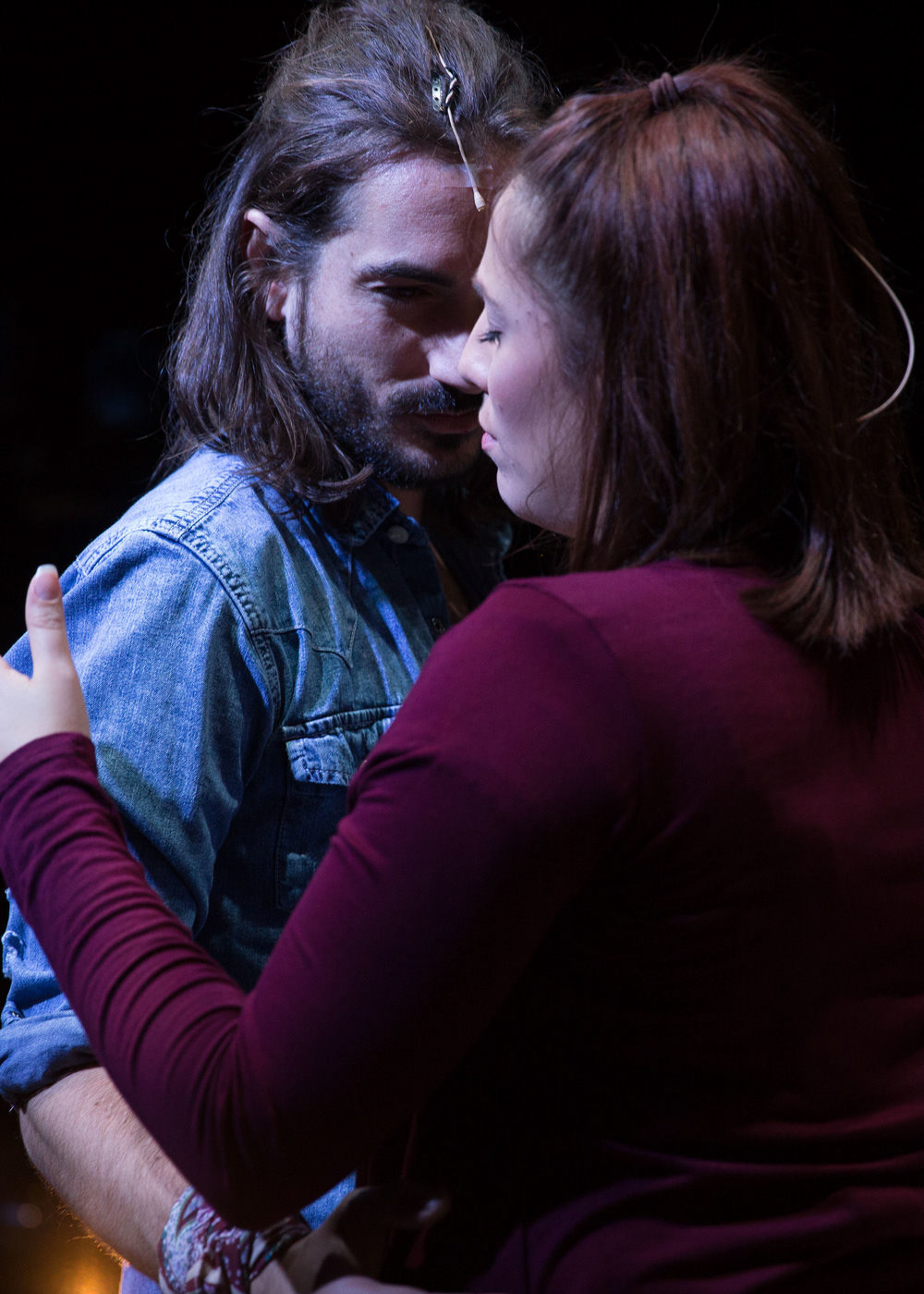 CREATIVE TEAM AND CAST
Music and Lyrics by
Ryan Scott Oliver
Based on photographs by
Matthew Murphy
Vocal Arrangements and Orchestrations by
Ryan Scott Oliver
CREATIVE TEAM
Musical Direction by
Joe Bunker
Set Design by
Justin Williams
Assistant Design by
Jonny Rust
Costume Design by
May Clyne
Lighting Design by
Sam Waddington
Sound Design by
Huw Williams
Stage Management by 
Emily Humphrys:
Production Photograhy by
Nick Brittain Photography
CAST
Maisey Bawden
Gregor Duncan
George Maguire
Christina Modestou
Samuel Thomas
BAND
Joe Bunker (Conductor/Keys)
Sophia Goode (Violin/Viola)
Dominic Veall (Cello)
Luke Thornton (Guitar)
Doug Grannell (Bass)
Nathan Gregory / Gareth Thompson (Drums)
" Thanks to the endeavours of an exciting new producer, the quietly unassuming Craig Nom Chong, we have a dream team to present...a piece that pushes ahead into new and magnificent musical theatre territory. "
" Ingenious...intelligent and original "
" A unique show...(an) extremely powerful cast...
I would definitely recommend going  to see it! "
" This is a brave creative venture...

(with) exuberance limited only by the small studio stage "
Musical Theatre Review